Team Introduction
A Team consists of a Lead Helper and their approved Assistant. Once set up as a Team, the Lead Helper will have an additional option in the Helper app to request, be assigned to, and complete Dollys that require two Helpers without the need of having to wait to be paired with another Helper or Hand. Choosing this option when requesting Dollys indicates that the Lead Helper is requesting the Dolly with an Assistant. 
Assistant Requirements
Be 18 years of age or older.
Have valid State or Federal identification to be processed through a background check.
Possess a Social Security number (SSN) to be processed through a background check.
Why Become a Team?
When deciding to become a Team, work is better when it's with a teammate that you align with. We suggest that an Assistant is an individual whom the Lead Helper trusts and wants to work with. Becoming a Team includes benefits such as:
Coordinate with an Assistant instead of another Helper or Hand for convenience.

Ease of scheduling to potentially complete multiple Dollys a day.

If a Helper wishes to list their business and can provide proof of ownership, the existing business can be utilized with the ability to add multiple Assistants to your account.
Dolly Team Guidelines & Expectations 
A Lead Helper scheduled for a Dolly with their Assistant must be physically present and complete the Dolly with their Assistant. Dispatching an Assistant or other unapproved persons will result in the Lead Helper's account deactivation.

An Assistant is a subcontractor to their dedicated Lead Helper, and will not have access to the Helper app. It is the Lead Helper's responsibility to communicate Dollys details to their Assistant.

A Lead Helper can add multiple Assistants. Each individual applying to become an Assistant to a Lead Helper must apply using the unique link shared by the Lead Helper.

If scheduled with an Assistant, the Lead Helper must arrive at the customer's location with only 1 of the approved Assistants to complete the Dolly.

If a Lead Helper does not have an active Assistant, the option to remove the Assistant can be processed by contacting Dolly Support in the Helper app.

A Lead Helper must keep track of their Assistants.

Assistants become subcontractor to a Lead Helper when approved and do not receive payments from Dolly. It is a Lead Helper's responsibility to pay their Assistant for each Dolly completed.


As an example, a Lead

Helper can pay their Assistant the amount a Hand would typically receive amounting to 35% of total pay for a completed Dolly.

A Hand is unable to add an Assistant and become a Team.

Current Helpers and Hands can apply to become an Assistant to a Lead Helper. Only the Lead Helper can share a unique link to apply. Reach out to the Lead Helper to ask for the link before applying. 

Note that the use of any person other than an approved Assistant while on Dollys will result in deactivation of the Lead Helper's account. This is a violation of the Dolly Helper Agreement, subsection (f):

Your allowing any person other than a Dolly approved Subcontractor to be present when performing or assist you to fulfill Requests.
Process Explained: Add an Assistant and Become a Team
Step 1: Access and share the Assistant signup link found in the Helper app
In the Helper app, navigate to the menu. The menu will either be ellipsis or hamburger depending on the operating system.
Select Create a Team and click on the Invite Your Assistant button to share.

A Helper who wishes to add an Assistant and become a Team must access the unique link shown in the menu of the Helper app. The link can be shared with the Assistant applicant to then apply.

Once the link is shared, the Assistant applicant must complete all required steps in the signup process to be approved. Note that the Assistant applicant must use the unique link shared by the Lead Helper to apply.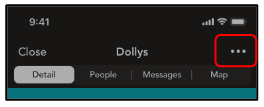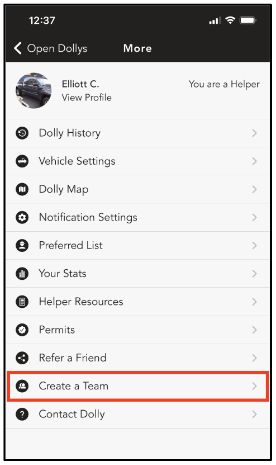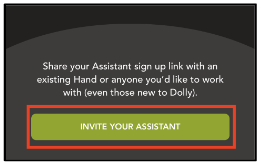 Step 2: The Dolly Assistant Helper Agreement
The Assistant applicant will be emailed the Dolly Helper agreement.

All persons approved for the platform must review and sign this document in order to proceed to the next step in the process.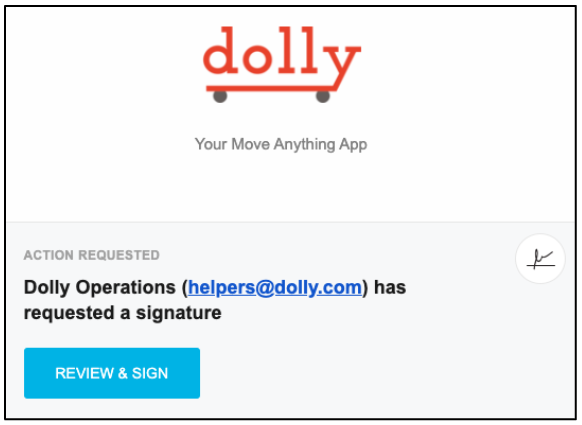 Step 3: Background Checks
The Assistant will be processed through a background check by our partner, Checkr.

The background check invitation link will be emailed to the Assistant applicant and will require consent, fee payment, and additional details.

Background check fees are unable to be waived.

Dolly is unable to utilize another entity's background check and must process each applicant through a background check.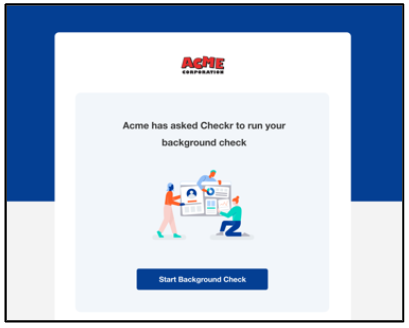 Step 4: Approval
When an Assistant applicant receives approval from Dolly Support, the Lead Helper and Assistant will receive communication. The Assistant will be dedicated to the Helper who initially requested them.

Changes have been made to the Lead Helper's account to reflect Team status.

Lead Helper: additional Assistants beyond the first approved Assistant will be notified of their approval but you will not be notified. Partner with the individual to inquire about signup status.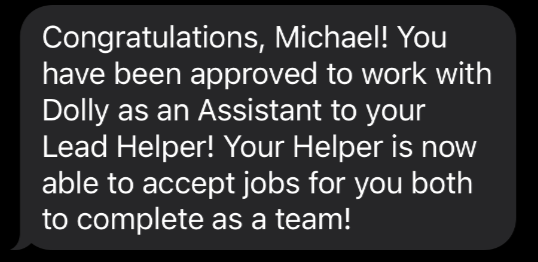 Requesting a Dolly as a Team in the Helper App
A Lead Helper will have the ability to indicate they will be bringing an Assistant when requesting a Dolly.

Each 2-Helper Dolly and Route shown in the app will include a 2-person payout.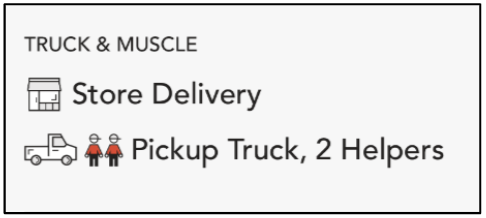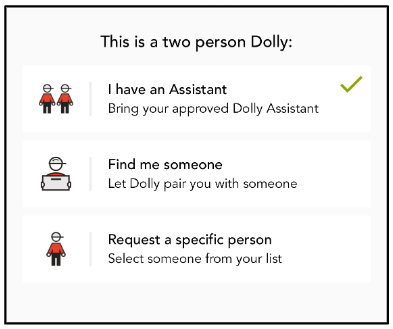 6
4
Was this article helpful?
5 out of 6 found this helpful
Can't find what you're looking for?
Our customer care team is here for you!
Submit a request
Our team usually replies within 1 hour.