Introduction
Safety and Helper experience are Dolly's priority. A signed Dolly Helper agreement is required by all individuals on Dolly's platform. Violations to the Dolly Helper agreement are issued as compliance notices by the Compliance Team.
Helper Agreement Violations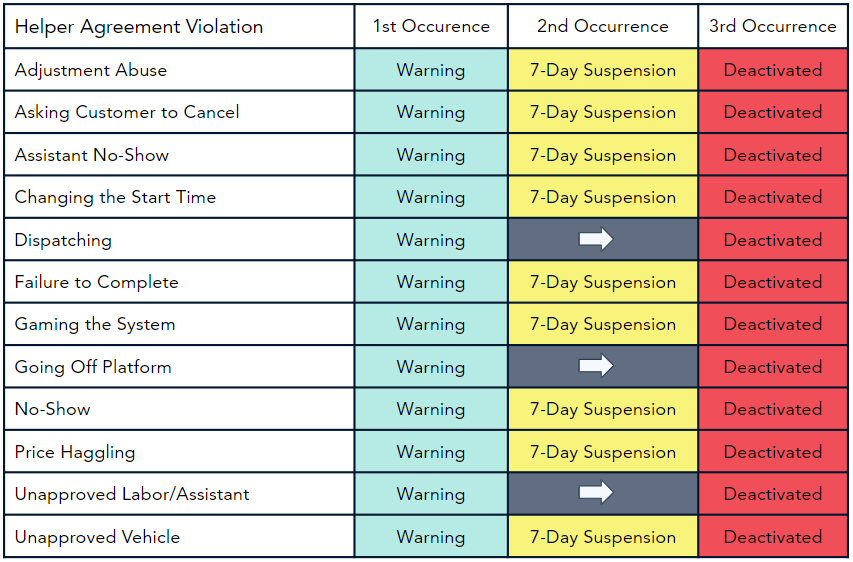 Note: If multiple Helper agreement violations are found to be in violation of, we will need to take additional action on the account.
Relist Penalties
For information on Relist Penalties, refer to our Relist Penalties article.
Lateness
Helpers and Hands must wait 15 minutes after their scheduled time block for the customer. The waiting period can total up to 45 minutes minimum. After the 45 minute period ends, Helpers and Hands can contact Dolly Support for next steps.
Additionally, at location B, or drop off, Helpers and Hands must wait a minimum and total of 30 minutes before proceeding to contact Dolly support.
Our lateness policy and compliance notices issued are listed below: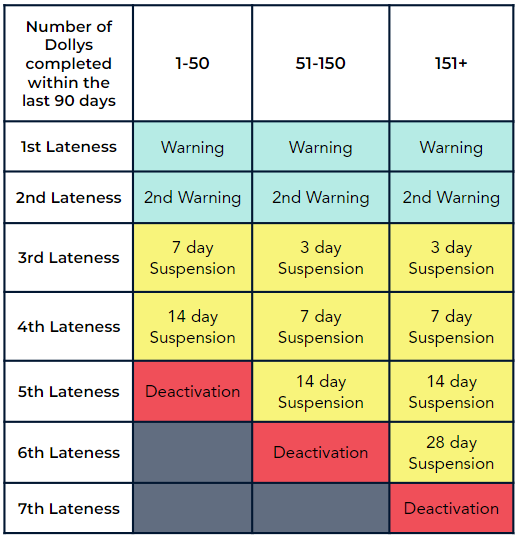 10
2
Was this article helpful?
6 out of 10 found this helpful
Can't find what you're looking for?
Our customer care team is here for you!
Submit a request
Our team usually replies within 1 hour.